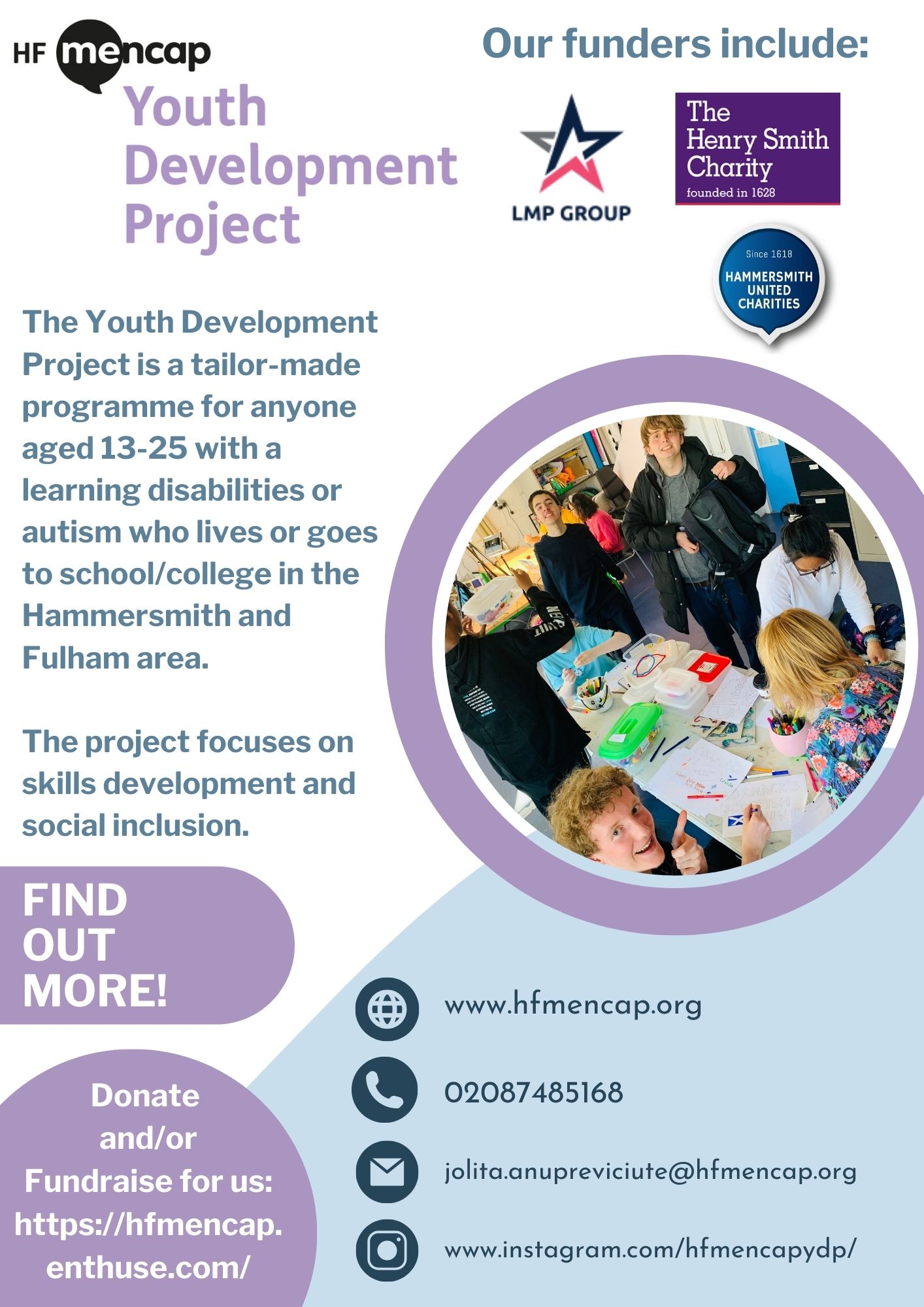 The Youth Development Project is tailor-made programme for anyone aged 13-25 with a learning disability or autism who lives or goes to school/college in the Hammersmith and Fulham area. The project focuses on skills development, self-advocacy and social inclusion.
Art Club every Wednesday 5pm-6.30 pm, see more HERE.
Drama Group every Thursday from 5-6.30 pm , see more HERE.
Interactive life skills workshops are available for local schools and colleges and can now be delivered via video call. See more HERE.
Half-term and holiday programmes are provided for young people to have fun and socialise! Programmes are released in advance of each school holiday and are currently a mixture of online and face to face.
If you would like to be involved in any of the programmes or activities, then please contact Jolita on
0208 748 5168