The Youth Development Project is tailor-made programme for anyone aged 13-25 with a learning disability or autism who lives or goes to school/college in the Hammersmith and Fulham area. The project focuses on skills development, self-advocacy and social inclusion.
Art Club every Wednesday 4pm-5.30pm, see more HERE.
Drama Group every Thursday from 4pm-5.30pm , see more HERE.
Interactive life skills workshops are available for local schools and colleges and can now be delivered via video call. See more HERE.
Half-term and holiday programmes are provided for young people to have fun and socialise! Programmes are released in advance of each school holiday and are currently a mixture of online and face to face.
CHECK OUT OUR 2021 SUMMER PROGRAMME HERE 
If you would like to be involved in any of the programmes or activities, then please contact Kirstin on
0208 748 5168
07852 586 044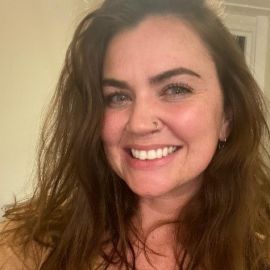 Kirstin Jamieson
Youth Development Project Co-ordinator
Kirstin joined HF Mencap in June 2018 after spending 4 years living and working abroad. She completed MSc Sociology in 2013, specifically focussing on disability and citizenship. Kirstin has been working with young people and families for 19 years both in the community and educational settings and now loves being a part of the HF Mencap family!