My Life Day Opportunities
HF Mencap aims to empower children and adults with learning disabilities and autism to get their voice heard, reach their potential and be included in their local community.
What is the MyLife Day Opportunities Service?
We provide high quality, bespoke support packages for adults with learning disabilities, autism and/or complex needs. HF Mencap's Activity Centre provides a safe and relaxed space for our members to socialize with their friends, gain independence skills and explore a variety of activities. Each support package is tailored to the needs of the client however we also offer numerous scheduled daily activities.
How can we support you ?
We can support our clients with accessing community activities they wish to attend or sessions within our centre. This could be:
Social and leisure events; theatre, cinema, community events.
Support with daily living skills, social education.
Sports, swimming, fitness, yoga and dance.
Community outings; Bowling.
Food education; healthy eating and food preparation.
Drama and Circus Skills.
Various workshops from external partners.
How much does it cost to access?
The support package can be agreed in collaboration with any local authority who is funding a client for care and support. It can also be arranged in agreement with the clients and their families if they received Direct Payment. We welcome all clients who are 18+ years old. We are providing support to clients across Central and West London Boroughs.
Activities in our building are free to MyLife clients. We offer some external activities which can be attended at a small cost.
When can I come and what can I do?
We are open on weekdays (and Saturdays upon agreement). We invite our potential clients to visit the day centre and meet with the team. Prior to starting the service, we will arrange for a support assessment to understand the client's needs and offer a tailored schedule. In some circumstances, we may also be able to provide transport to/from the centre.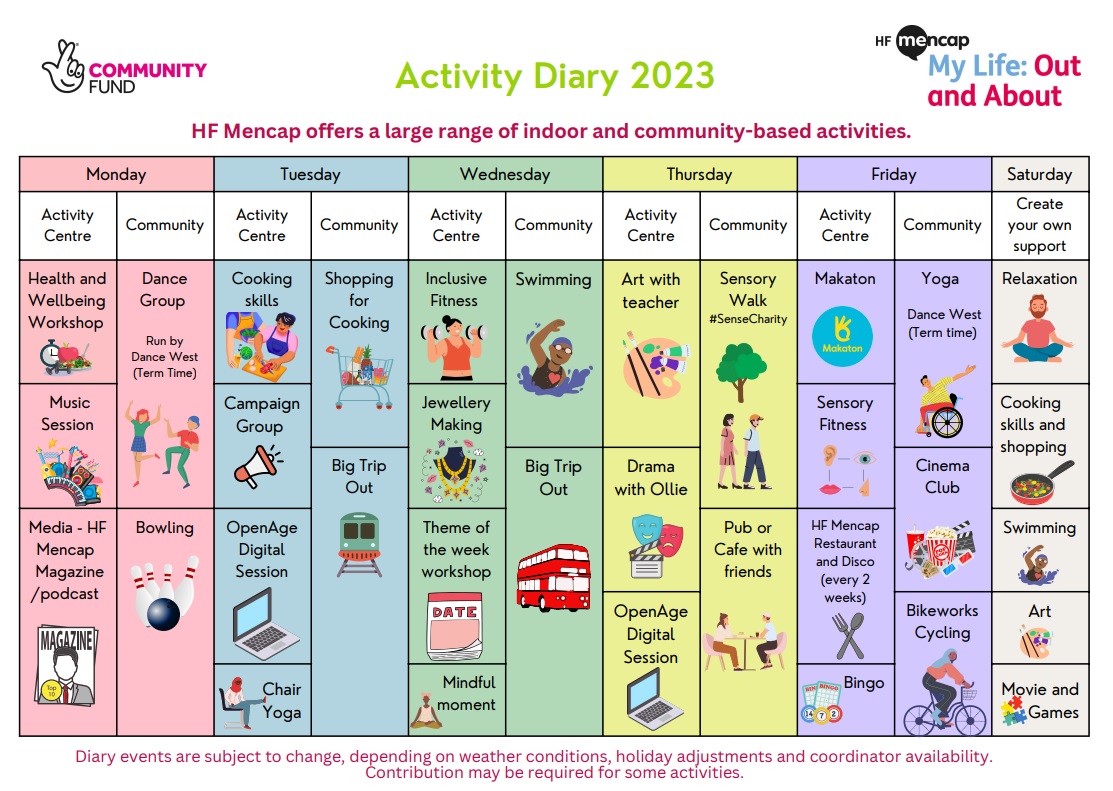 You will find us at:
HF Mencap
72 Bolingbroke Road
W14 0AH
Our entrance is on Bolingbroke Road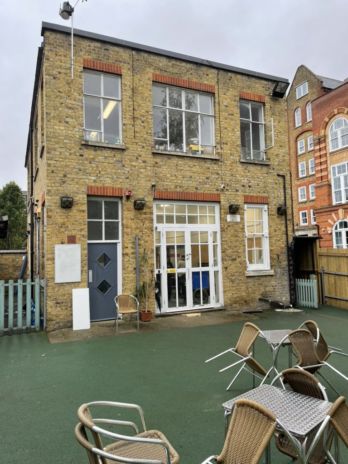 For more information contact, MyLife  Service Manager Manuel Moncayo or MyLife Supervisor Fabiana Alexander or Andrea Puertas
Or alternatively call us on
020 8748 5168 option 1